IPC14 Early Career and Student Virtual Workshop will take place on May 24th, 2023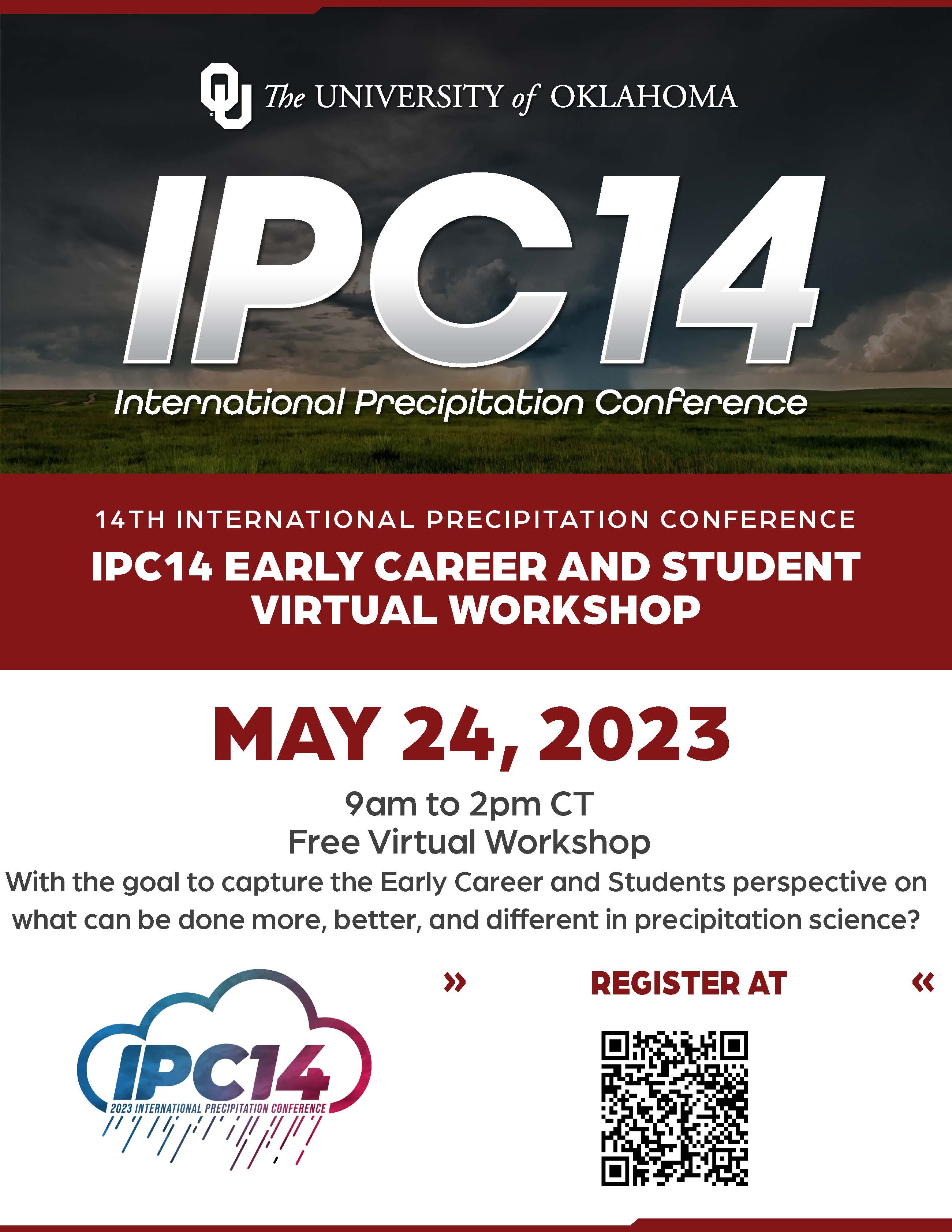 A free Early Career- and Student-led online workshop is planned ahead of the in-person conference to facilitate an open, inclusive and collaborative environment for discussion between students and young scientists in the field. The goal of the workshop is to capture the Early Career and Students perspective on what should be highlighted more in precipitation science that is not happening currently: what can be done more, better, and different? The desired outcome is to report these discussions during the in-person IPC14 (June 5-9) in an Early Career and Student led Session. 
To attend this free Early Career and Student Virtual Workshop, please click HERE to register. Zoom link will be shared with those who registered!
Organizers: Aimee Matland and Dr. Yagmur Derin